QUALITY
| | |
| --- | --- |
| | The Ospitalità Italiana Seal 2009 |
Activities
A wide range of opportunities to enjoy a regenerating holiday are offered to our tourists, as well as the top quality level of our facilities. By foot you can reach several touristic services (restaurants, pizzerias, bars, shops, banks, post office, church, swimming pool, etc.) and do many sports (mountain-bike, sail, canoeing, wind-surf, trekking, diving, etc.).
Moreover, the natural beauty of the area gives you the possibility of enjoying moments in which you deepen some environmental themes, local fauna and flora, culture and tradition, you can taste some local typical products, together with a varied program of events organized by some public and private organizations.
On foot or by bike from the hotel you can start for an excursion on the mountains surrounding Lake of Idro, from which you can enjoy beautiful landscapes. You can also be driven around the lake on a boat. Several trips not far from the hotel can also be done to discover nature, history, territory, sports, tradition and hospitality of Valle Sabbia, Valle del Chiese, Parks of Adamello, Alto Garda Bresciano.
o Excursions
o Sports
o Trekking
o Canoeing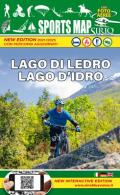 Hotel Alpino di Pizzoni & C. SNC
Via lungolago Vittoria, 14 - 25074 Idro (BS) - Italy Tel +39 0365 83146 | Fax +39 0365 839887 | E-mail: info@hotelalpino.net
P. Iva 00579440983 - C.f. e Reg. Imp. 00812350171 - REA BS-207814